100 Punks is an illustration series by cartoonist Robert.
The aim is to draw one hundred punk themed characters by the end of 2016. These characters will represent all aspects and sub-cultures of the Punk Rock movement throughout its entire history from the 1960s onward.
Inspired in part by the song of the same name by the 1970s British band, Generation X.
New characters are posted every Sunday and Wednesday on the project's blog: RobertMakes100Punks.tumblr.com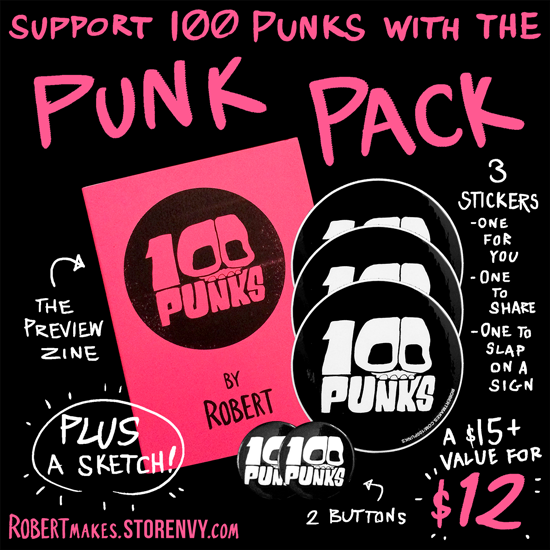 #RobertMakes100Punks